☄️ burnout.
welcome to sam's brain drain, a weekly collection of thumb-stopping things to tap, read, & watch.
⚡️ good morning.
some of you noticed that i had disappeared without sending a newsletter for the past two weeks & reached out to me. let me catch you up to speed!
flying dublin-venice, dublin-london, dublin-london again, dublin-san francisco, dublin-barcelona & back again in less than a month can take its toll on the brain & body, as i quickly found out.
on the agenda this week: destiny, the overview effect & friendship.
⚡️ tag me on instagram or twitter if you enjoy this week's brain drain!
---
👂 earworm: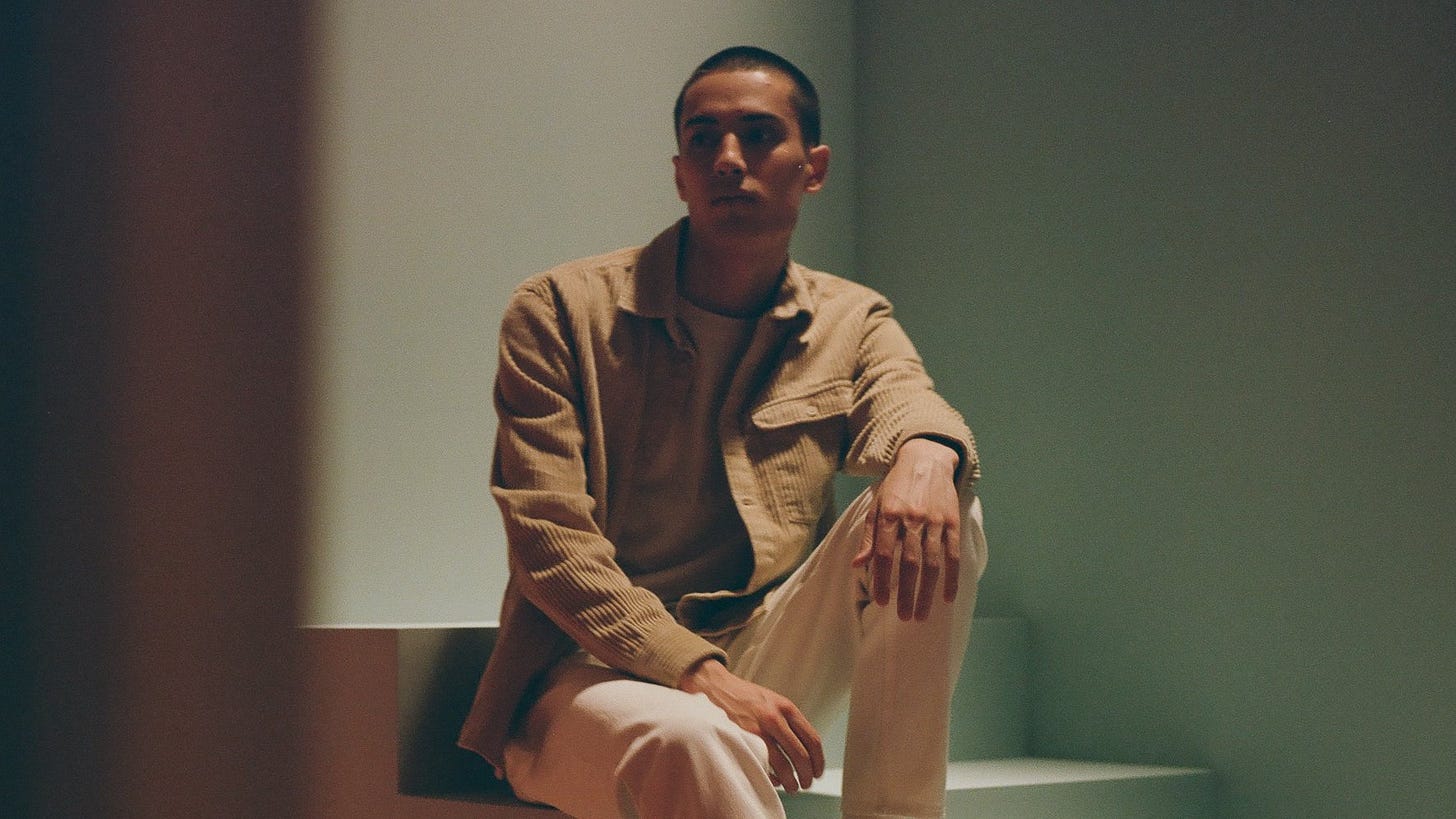 "if that feeling had a price
then i would gladly pay it
over and over and over
til i'm broke."
dublin-born artist eden has just announced his sophomore album, no future (february 14th, 2020) & a brand new single, projector.
the accompanying video from directorial legends zhang + knight, who regularly collaborate with eden, help to elevate this melancholic track to a new level.
eden says: "life continues on, even if there's some drastic change or ending. whether we're talking about a relationship or the state of the world, the most catastrophic thing doesn't mean it's all over. things might shift, but it doesn't have to be the last page of anyone's book."

(coup de main).
below is an excerpt from a reaction to his debut album, vertigo, which helps to encapsulate just what makes his music oh-so-special:
isolation has become the unintentional, core theme of this album. in its perfection and obscurity, it's safe to assume the artist spent hours in isolation, devoting himself to the study of his sound and analysis of the genre.

his tracks bring to mind an image of meticulous hours in the bedroom with a macbook, testing certain pairings of sound, varying blends and arrangements until it was perfected. in a sense, this lends itself as an ode to the often overlooked, bedroom artists who have been so blatantly disregarded in the past for their reluctance to conform.
read more via atwood magazine.
stream now:
listen on spotify or on apple music.
---
📚 word of the week:
"مَكْتُوب" or "maktub".
an arabic word that directly translates as "it is written". i stumbled across this while reading paulo coehlo's, the alchemist.

"maktub," the merchant said, finally.
"what does that mean?"
"you would have to have been born an arab to understand," he answered. "but in your language it would be something like 'it is written."
---
🤪 mildly humorous:
outtakes from the twitter-sphere.
[halloween party] my friends: haha look outside the window! someone came dressed as the duolingo owl lmao . super realistic costume too me, a week behind on my norwegian course: oh god no. lock the fucking doors
inside my stomach there is a little duck who demands bread
I asked my friend how long he's been dating his girlfriend and he answered "2 quarters" which I *refuse* to accept as an answer
---
🧠 brain candy:
"if somebody'd said before the flight, 'are you going to get carried away looking at the earth from the moon?' i would have said, 'no, no way.'
but yet when i first looked back at the earth, standing on the moon, i cried."
- alan shepard, nasa astronaut.
"from space i saw earth — indescribably beautiful with the scars of national boundaries gone."
- muhammad ahmad faris, syrian astronaut.
first described in 1987, the overview effect describes a change in how astronauts feel as they hurtle through space. it's a profound change, incapable of being fully captured in words.

looking down on our little blue-green world, sheltered only by a paper-thin atmosphere, there comes an awareness. the incredible fragility of our planet and the pettiness of human borders become clear when looking at earth from space.

we're not sure of the psychological processes at play in the overview effect, but it is characterised by a strong emotional response. for many astronauts, looking at our planet from space and recognising its fragility can inspire an overwhelming urge to protect it.
i often ponder friendship — that crowning glory of life — and the strain of protecting its sanctity from the commodification of the word "friend" in this age of social media. adrienne rich exposed the naked heart of it in her bittersweet assertion that "we can count on so few people to go that hard way with us." i side with astronomer maria mitchell in that the few who do accompany us intimately along the walk of life shape who we become, and with poet and philosopher david whyte in that "all friendships of any length are based on a continued, mutual forgiveness."


but what, really, is the meaning and measure of friendship? like most things of beauty, it is slippery to define yet deeply felt. paradoxically, devastatingly, it is often recognized most acutely through its sudden loss. it lives most intimately not in the grand gestures but in the littlest things that add up, in the final calculus of life, to the bigness of any true bond.
---
that's all for this week.
i hope you hold me accountable to keep this interesting 😝.

😌 see you next monday!
---
🦶 footer:
did you know that word of mouth is the only way something like this grows?
tell one of your colleagues what they're missing out on 😈.
they can sign up here.

you can also share this on facebook
or tweet about it.
🚨 if you post a screenshot to instagram stories of your favourite part of the email & tag me (@sam.travel), i'll repost the best ones.
---
🎉 get social:
instagram: @sam.travel
twitter: @sammcallister
email me: smcallis[at]gmail.com
website: sammcallister.me
---
👋 read more of my posts:
🎲 growing old.
🌪 a whirlwind.
👁 an eye for an eye in hong kong.
🚶‍♂️ everywhere, everywhen.
🇺🇸 a note on death.
😏 new emoji?
⚡️ the power of aligned incentives.
💡 rising from the ashes, again.