😏 new emoji?
hi & welcome to sam's brain drain, a weekly collection of thumb-stopping things to tap, read, & watch.
estimated reading time: 4m 32s.
😝 happy monday!
i'm coming to you live from a sunnier location (ibiza) this morning. as a result, this newsletter is a little shorter than usual. i wanted to still publish something, rather than break the streak. your emails, tweets & instagram tags keep me super motivated!
in store for you this week: how the mass production of cars altered fashion forever, & new, inclusive emoji.
---
how the ford model t drove hats out of fashion:
every single person in this picture, man or woman, was wearing a hat. there isn't a single person in that picture that isn't wearing a hat. people even wore broad-rimmed and panama hats to the beach (unless they were swimming).
this is a brilliant piece of writing on the importance of the assembly line in ramping up mass production of the ford model t:
the assembly line worked. by 1916, the model t cost $360, down from its original price of $825, and the company was producing over half a million cars annually.

people suddenly realized that they really didn't need hats inside their cars. they could go from house to car and from car to work. the car's roof protected drivers and passengers from all kinds of weather. why did they need to wear hats anymore?
---
🧠 brain candy:
presidential candidate beto o'rourke has been vocal on the campaign trail about addressing racial injustice. an investigation into o'rourke's roots found that he and his wife are both the descendants of slave owners.
o'rourke wrote in a medium post on sunday that he and his wife, amy sanders o'rourke, are the descendants of slave owners.
i was recently given documents showing that both amy and I are descended from people who owned slaves. along with other possessions listed in their property log were two human beings, rose and eliza.

in the aggregate, slavery, its legacy and the ensuing forms of institutionalized racism have produced an america with stark differences in opportunities and outcomes, depending on race.

i benefit from a system that my ancestors built to favor themselves at the expense of others. that only increases the urgency i feel to help change this country so that it works for those who have been locked-out of - or locked-up in - this system.

as a person, as a candidate for the office of the presidency, i will do everything i can to deliver on this responsibility.
in 1978, norway banned skateboarding entirely, forcing skaters to smuggle in boards and ride in secret locations:
the prevailing psychology here is proud defiance, where skaters see themselves as outsiders surviving in the face of unwarranted criminalization and demonization. skateboarding's emphasis on innovation and learning through failure (skaters constantly learn and invent new tricks), independence (a typical distrust of organizations, teams and routines), and general creativity (many artists, filmmakers and photographers are strongly associated with skateboarding) makes it an ideal training ground for creating both entrepreneurs (those who are not afraid to take risks) and other model citizens.
everything we do as a species depends on basic materials like coal, grain, fertiliser, ore, sugar, and even sand and gravel: food to fuel us, metals to feed our factories, and concrete to build our homes and highways:
in total, more than five billion tons of dry bulk goods are shipped around the globe each year - fully half of the entire global trade. it is no coincidence that the baltic dry index, a daily measure of the price of dry-bulk shipping contracts, is seen as a leading economic indicator. the contracts are signed months before the ships leave port. if they start to drop in value, it's a sign the global economy is about to start dropping, too.
---
👇 temptingly tappable: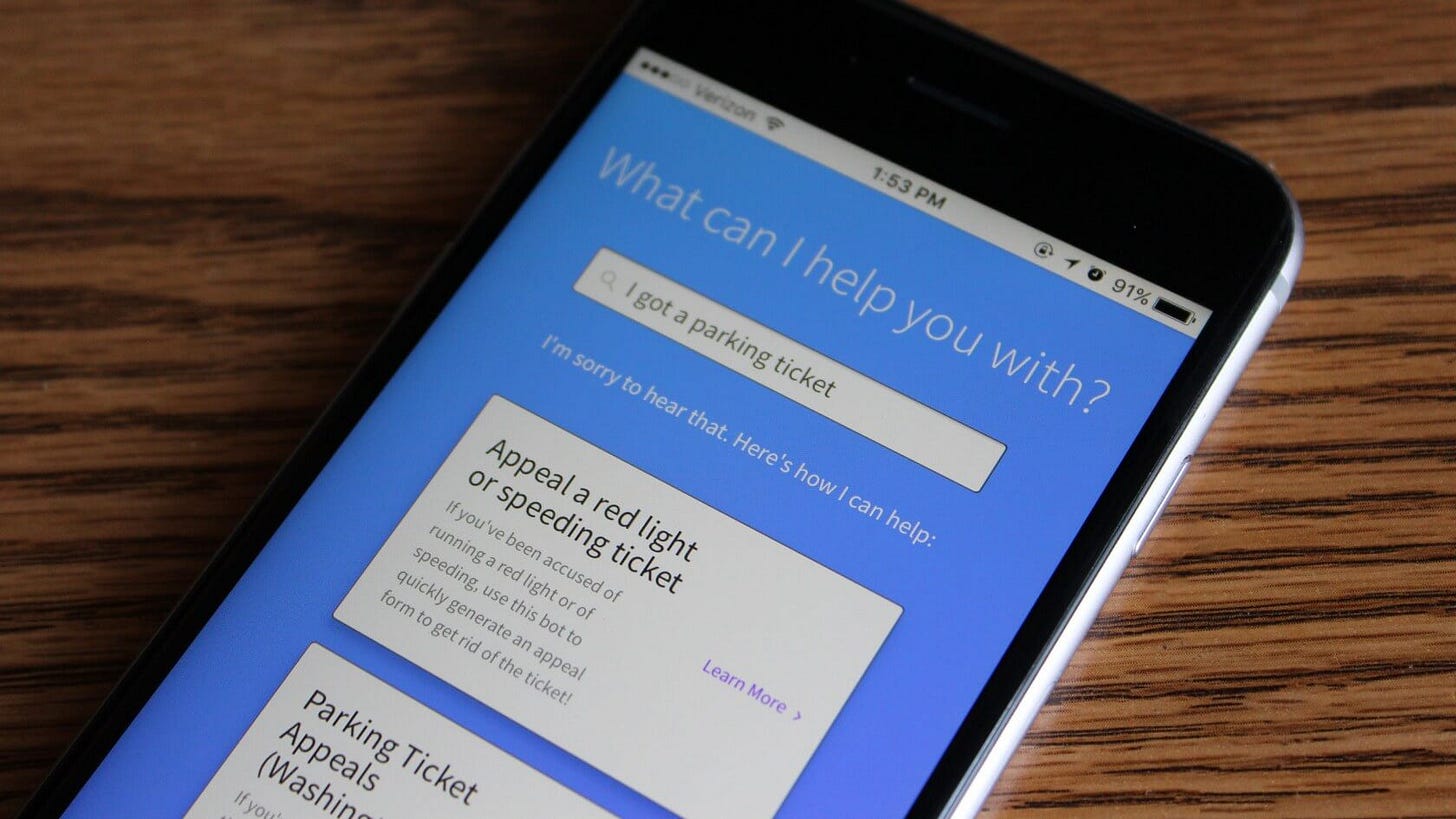 donotpay's new service automatically cancels your free trial subscriptions:
as he sees it, companies that require you to put in a credit card in order to sign up for a free trial are engaging in deceptive practices. they're counting on you to forget that you signed up in the hopes that you'll continue to pay whether you use their service or not. this, browder argues, it fundamentally against the principle of "opt-in" services.
is there anything so simultaneously obsolete yet mandatory as terms of service agreements? these are entirely computer generated.
until now, ios hasn't permitted any emoji with two or more people to change skin tone. that will change this year. the option to change the skin tones for the people holding hands (👫 👬 👭) will be a welcome update for those not well represented by the default-yellow option. originally proposed by apple in 2018, these were approved by unicode in march of 2019. there is also a strong focus on greater human representation within the emoji set - this year also sees people in wheelchairs, with a cane, or hearing aid as part of the mix.
this is the only new smiley coming in 2019. made ya yawn?
---
🤪 mildly humorous:
maybe there are no aliens at area 51 maybe the real aliens were the friends we made along the way
therapist: and what do we do when we are sad? me: *pulls phone out opens skyscanner app* therapist: what are you doing? me: ooooh tokyo is only £487 in May therapist: do you think that's a good id- me: booked
---
that's all for this week. i hope you keep me accountable to keep this interesting 😝.
this takes a reasonable chunk of my after-work hours to curate, so please let me know if you do or don't like certain parts. this is very much a work-in-progress.

😌 see you next monday!
---
🦶 footer:
did you know that word of mouth is the main way something like this grows?
i would absolutely love if you told one of your colleagues to sign up.
your friends can sign up here.
you can also share this on facebook or tweet about it.
🚨 if you post a screenshot to instagram stories of your favourite part of the email & tag me (@sam.travel), i'll repost it.
---
🎉 get social:
instagram: @sam.travel
twitter: @sammcallister
email me: smcallis[at]gmail.com
website: sammcallister.me