🌙 rising waters.
on the agenda this week: unfilled spaces, 'acqua alta', & how airplanes once appeared a distinct impossibility.
🙌 happy monday.
i've just had my visa approved for a trip to a very. exciting. country. any guesses?
on the agenda this week: unfilled spaces, 'acqua alta', & how airplanes once appeared a distinct impossibility.
⚡️ tag me on instagram or twitter if you enjoy this week's brain drain!
---
👂 earworm: fka twigs.
"calling my name, calling my name
taking the feeling of promethazine away."
to paraphrase pitchfork:
'magdalene' (fka twigs' first album in four year) is a fucking revelation.
i never thought heartbreak could be so all-encompassing.

i never thought that my body could stop working to the point that i couldn't express myself physically in the ways that i have always loved and found so much solace.
i have always practiced my way into being the best i could be, but i couldn't do that this time, i was left with no option but to tear every process down.

but the process of making this album has allowed me for the first time, and in the most real way, to find compassion when i have been at my most ungraceful, confused and fractured. i stopped judging myself and at that moment found hope in 'magdalene'. to her i am forever grateful.

- fka twigs.
stream now:
listen to fka twigs' new album on spotify or on apple music.
---
📚 word of the week:
"lacuna".
an unfilled space; a gap.
attending to the mundane and the momentous, they punch in on the dark side of the clock, bridging the quiet lacuna between rush hours.

- david montgomery, "all in a night's work," washington post.
---
🤪 mildly humorous:
outtakes from the twitter-sphere.
at the park today. i noticed the human glancing at another human. so i made my way over. and sat on their foot. forcing my human to come apologize for me. i am a matchmaker
therapist: you're overthinking me: what if- therapist: don't me: WHAT IF therapist: me: what if everyone else is underthinking
boss: whoever keeps watching shaggy videos on youtube needs to stop me: it wasn't me boss: [narrows his eyes]
---
🧠 brain candy: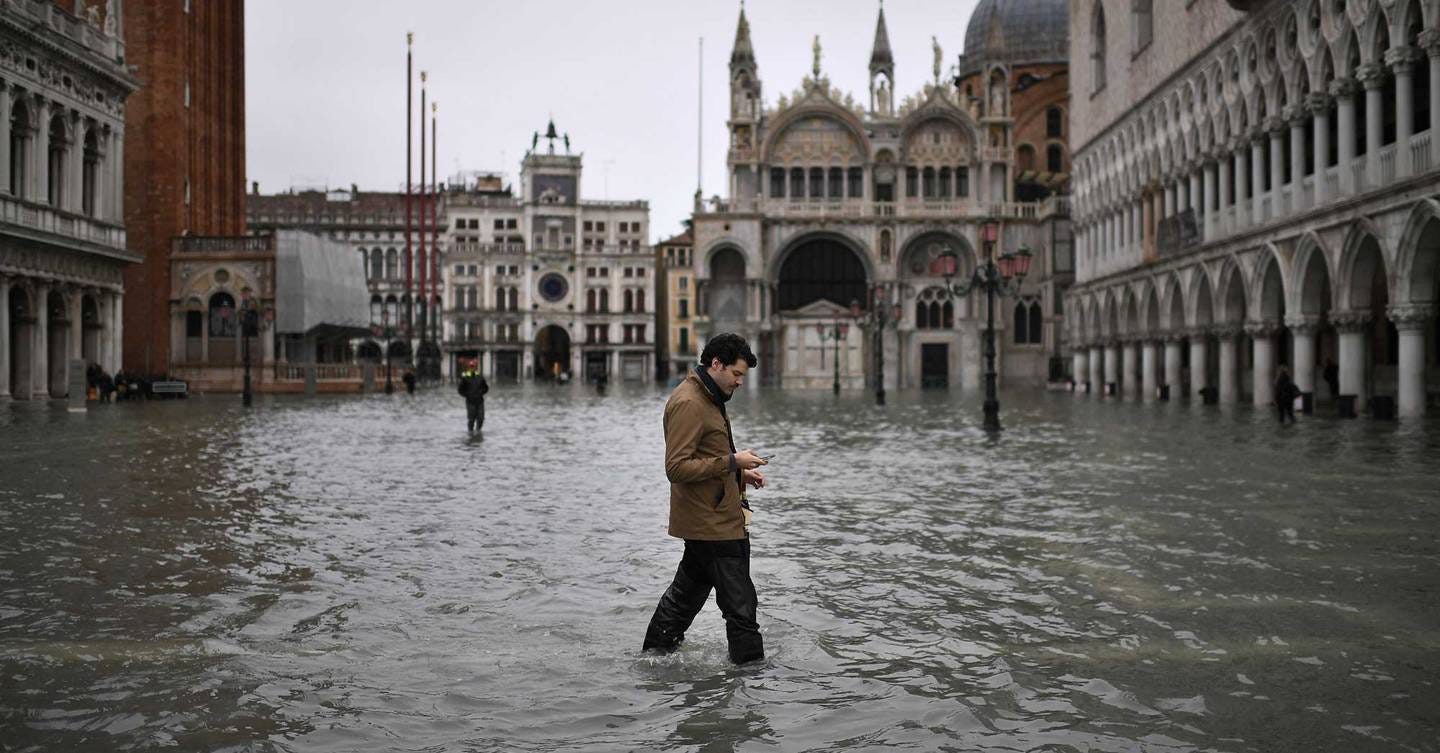 venice—a city that is particularly close to my heart—is flooding with increasing frequency & severity.
earlier this week, venice faced another monumental "acqua alta," or "high water," this time coming just inches shy of the 1966 record. dispatches from the scene described people tromping around in cheap rain boots as they walked single-file on footbridges elevated over flooded piazzas or waded through knee-high water. an estimated 70 percent of the city was submerged, and venetians endured another exceptional tide sunday, the ap reported.

"the disaster that struck venice is a blow to the heart of our country," italian prime minister giuseppe conte said in a statement wednesday. "it hurts to see the city so damaged, its artistic heritage compromised, its commercial activities on its knees."

michael oppenheimer, a professor of geosciences and international affairs at princeton university who has traveled to venice extensively, warned that if venice doesn't complete its already-delayed coastal defense system as sea levels rise, the city will become useless as a place for people to live and to enjoy its cultural splendors.
read more via the washington post.
lesson #4: progress happens too slowly for people to notice; setbacks happen too fast for people to ignore.

there are lots of overnight tragedies. there are rarely overnight miracles.

on january 5th, 1889, the detroit free press pushed back against the long-held dream that man could one day fly like a bird.

airplanes, the paper wrote, appear impossible: "the smallest possible weight of a flying machine, with the necessary fuel and engineer, could not be less than 300 or 400 pounds … but there is a low limit of weight, certainly not much beyond fifty pounds, beyond which it is impossible for an animal to fly. nature has reached this limit, and with her utmost effort has failed to pass it."

six months later, orville wright dropped out of high school to help his brother, wilbur, tinker in their backyard shed to build a printing press. it was the brothers' first joint project. it would not be their last.

if you had to make a list of the most important inventions of the 20th century, the airplane would be at least top five, if not number one. the airplane changed everything. it started world wars, it ended world wars. it connected the world, bridging gaps between cities and rural communities; oceans and countries.
read more via morgan housel.
---
that's all for this week.
i hope you hold me accountable to keep this interesting 😝.

😌 see you next monday!
---
🦶 footer:
did you know that word of mouth is the only way something like this grows?
tell one of your colleagues what they're missing out on 😈.
they can sign up here.

you can also share this on facebook
or tweet about it.
🚨 if you post a screenshot to instagram stories of your favourite part of the email & tag me (@sam.travel), i'll repost the best ones.
---
🎉 get social:
instagram: @sam.travel
twitter: @sammcallister
email me: smcallis[at]gmail.com
website: sammcallister.me
---
👋 read one of my last 5 posts:
☄️ burnout.
🎲 growing old.
🌪 a whirlwind.
or click to see them all.